ARCHIVES
April 2009
January 2009
March 2008
February 2008
January 2008
December 2007
October 2007
August 2007
July 2007
May 2007

CONTACT
About this blog: random thoughts, discoveries, ramblings. Much of this was originally composed as email to a local history mailing list, rather than being written specifically for publishing, so it's a little disjointed. I figured it was better to get it out to everyone else in rough form rather than not at all.

If you have a common interest in anything, or can add further to the information I've provided here, please contact me.

I visited with my camera, anyway. I was 3km away at the summit of Mt Ridley with a zoom lens, and back at home managed to find where Summerhill was hidden within the image: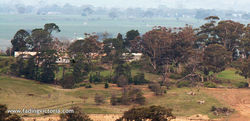 (Click for full sized image)

This is at the very limit of my camera sensor and lens so I couldn't get in any further, and I had to do some extra fiddling to bring out sufficient detail. I'm pretty sure the main house is slightly left of centre; you can see a rusty verandah with bluestone above and to the right, and a rusty roof. Unfortunately much of it is obscured by trees.

I noticed today in the aerial photos from Google Earth that the quarry cutting is getting *incredibly* close to the Summerhill buildings. The distance between the rear of the main building and the closest cut is less than 70 metres.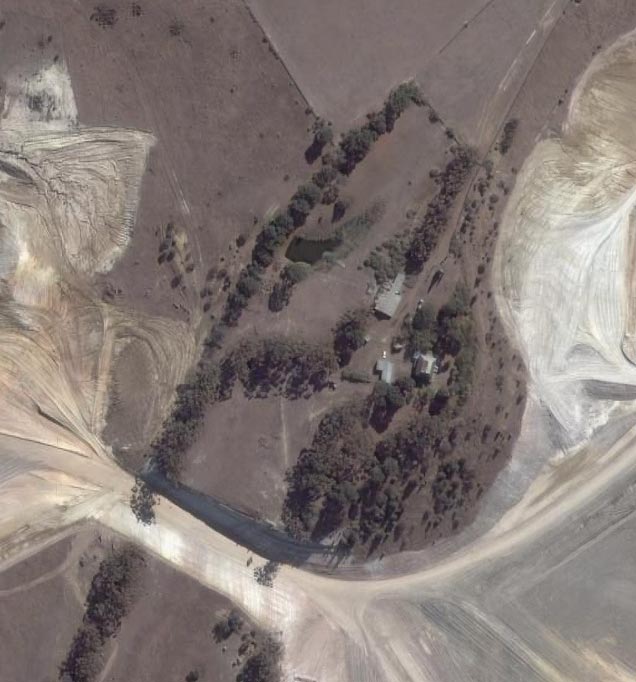 Related posts:
Storing "today's" documents
[Craigieburn] Craigieburn in the Victorian Municipal Directory
[Craigieburn] Stamp and postmark from 1904
[Craigieburn / Mickleham / Greenvale] Aitken Hill
[Craigieburn] Could one of these be the Craigieburn Inn site?
[Craigieburn / Mickleham] I found the Robert Burns Hotel houses that were demolished
[Craigieburn] Several rural properties demolished for development